Whether you're in college and live in a dorm or are a young single sharing an apartment with a friend or even a virtual stranger there are times when it is appropriate and even expected that you present your roommate with a Christmas or birthday gift. In this guide we have provide you with some highly rated gift ideas for roommates that they will actually use.
For your convenience we have divided this gift guide into three distinct sections.
Section one: Tips for choosing gifts for roommates
Section Two: A list of our picks of some good and affordable gift ideas for roommates
Section Three: Other Unique Roommate Gifts that didn't make our list
---
Tips for Choosing Gifts for Your Roommate(s)
Choose a gift that your roommate has mentioned that they would like if possible. Something they may not purchase for his or herself.
Always take your roommates interests, likes and dislikes into consideration when choosing a gift.
If you don't know your roommate as well as you would like take some time to talk to them and discover their interests, hobbies, and what they prefer to do it in their free time.
---
Gift Ideas Your Roommate Will Love for Christmas or their Birthday
1. Mini Refrigerator
Whether you live in a dorm room or share an apartment your roommate would probably love to have their very own Mini Fridge in their room to hold snacks and cold drinks that won't get raided by other roommates. This small refrigerator is small enough to fit under a nightstand and large enough to hold a 12 pack of your roommates favorite soda or beer.
Click here to see the latest price!
---
2. Shower Tote
If you live in a dorm room chances are you and your roommate need to keep your personal hygiene products separate from one another, which is why this Shower Tote will make a great gift for your roommate and be a gift she will be sure to use.
The tote has a large middle compartment and 8 smaller outside compartments so there is plenty of space to hold shampoo, conditioner, soap, scrubbies, razors, toothbrush and toothpaste and so much more.
This one is a great option if your looking for a roommate gift for females under $10.
Click here to see the latest price!
---
3. Wine Glass Table Lamp
If you are looking for the perfect Christmas gift for your roommate this Cute Table Lamp may be a great choice. Operating by touch control this lamp can serve as everything from a night light to a desk light. The shape of this table lamp will add a bit of sophistication to any dorm room, apartment or home and its small footprint won't take up much space making it perfect for those rooms where space may be at a premium.
Click here to see the latest price!
---
4. Quality Anti-Theft Backpack
Whether your roommate is a college student, computes to work on a daily basis or enjoys weekend travel, a Cool Looking Anti-Theft Backpack . This backpack is elegant enough for a professional and stylish enough for student use. This backpack has 3 main pockets and 9 smaller pockets as well as a built in USB charging port.
Made of water resistant material this backpack will go anywhere at any time and the anti-theft lock will keep all of your valuables safe.
Click here to see the latest price!
---
5. Wireless Earbuds
Sharing space with a roommate often leads to compromise in order to avoid conflict. However, if you are an early sleeper and your roommate enjoys listening to music late at night then something has to give unless you decide to give your roommate a Set of Wireless Earbuds so they can listen to music whenever they want without that music interfering with your sleep. These earbuds not only make a great gift, but these earbuds can be worn at the gym, on the bus, or even in the apartment or dorm room.
Girls love music as much as guys but we think this is the perfect gift a guy can give his roommate for under $50!
Click here to see the latest price!
---
6. One Person Slow Cooker
One of the great gift ideas for a roommate is a One Person Mini Slow Cooker . Between work and other activities most single people don't spend a lot of time in the kitchen preparing healthy hot food.
Gifting your roommate a one person slow cooker will allow your roommate to cook a decent meal while they are on the go. This slow cooker is also good for when you and your roommate entertains and your roommate wants to make an appetizer or warm dip.
If you're really lucky you're roommate just might share their meal with you!
Click here to see the latest price!
---
7. Unique Coffee or Tea Mug
If you are looking for fun and useful Christmas gifts for roommates this Cute Little Coffee or Tea Mug will make a cheap an inexpensive gift that is sure to get a lot of use. The cute bulldog on this mug will make for a cheerful morning greeting for not only roommates, but co-workers and anyone else on your shopping list.
Click here to see the latest price!
---
8. Wearable Heating Pad
No products found.
Back aches and pains are common among people of all ages. A No products found. makes a great roommate gift idea. This heating pad measures 24" X 33" and covers your neck, shoulders, and upper and lower back. This heating pad has weighted edges, magnetic straps, tie straps at the waist to help hold the heating pad close and offers 5 levels of heating. This heating pad is sure to ease aches and pains.
Click here to see the latest price!
---
9. Minute Egg Maker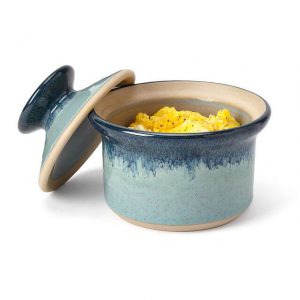 Check Price On UnCommonGoods
They say that breakfast is the first meal of the day, but not everyone has time to cook a healthy breakfast. This Minute Egg Maker makes a great roommate present and allows your housemate to make a healthy breakfast in only a minute or two. This egg maker is both microwave and dishwasher safe.
Click here to see the latest price!
---
10. Dry Erase Board
Everyone doodles at one time or another and giving your roommate their own Dry Erase White Board will allow them to doodle any time they like. It is also a great way for your roommate to write down reminders to themselves when they have appointments or tasks to complete.
This gift is also perfect for if you have a new roommate and need to keep track of sharing chores evenly.
Click here to see the latest price!
---
What Are Some Unique Roommate Gifts That Did Not Make Our List?
Every roommate is unique so it would be impossible to make a list of gifts that covers every single roommate's taste and desire so here are a few gifts for roommates that did not make our list.
1. Restaurant Certificate
Why not give your roommate a gift certificate to their favorite restaurant. Who knows presenting a gift like this to your roommate may get you an invitation to join them and cement your friendship.
2. Gym Membership
Paying for a month's membership at a local gym for a roommate who enjoys working out makes a great gift and allows them to save a bit money for something else they need or want.
---
Conclusion
We hope that this list of our picks of great gift ideas for roommates helps you when shopping for your roomie this year whether your buying something for Christmas or a birthday and for either a male or female!