By the age of 7 most little girls have developed friendships among and likely have at least one best friend, as well as someone she dislikes. However, she still wants to spend time with parents and siblings and needs their attention and affection.
While little girls this age normally have well developed gross motor skills, they are also still developing their fine motor skills so may have difficulty with functions such as writing, picking up small items, or tying their shoes, so choosing gifts that will help them develop their fine motor skills is a good idea.
To make it easier for you to find the right gift for the little girl on your shopping list we have divided this gift guide into 3 sections.
Section 1 – Tips for choosing great gifts for 7 year girls
Section 2 – Our picks of the 12 best toys for 7 Yr Old Girls
Section 3 – Our picks of the 5 best non-toy gift ideas for this age
As always we have chosen only gifts that received the high ratings so you can be assured that you are choosing quality gifts!
Helpful Tips for Choosing Good Gifts for 7 Year Old Girls
Choose things that are on par with your child's developmental level. Some children of this age develop faster than others, and you need to choose gifts that are on level with your child's developmental level.
Choose gifts that encourage use of a child's gross motor skills and development of fine motor skills.
Consider getting some gifts such as games or crafts that will allow you and your child to enjoy together.
Make sure that any toy you choose for a 7th birthday offers that "fun factor" that children of this age need and love.
---
Fun & Unique Toys for 7 Year Old Girls
1. Fluffy Scented Slime
If you are looking for an inexpensive gift for that young girl in first or second grade then this Blue Stitch Fluffy Slime is the ideal choice. Children of this age love playing with slime and this scented slime comes with a little surprise inside that kids will love. In addition, playing with slime will actually improve your child's hand strength and help them calm down when they are feeling stressed.
Click here to see the latest price!
---
2. Barbie Doll
Many girls this age are into Barbie Dolls and this Barbie Doll Babysitter Set actually features Skipper and small toddler along with a stroller, teddy bear, bottle and so much more so that little girls can engage in imaginative play by themselves or with friends. This set will help children to develop nurturing skills as they play.
Click here to see the latest price!
---
3. Lego Friends Glamping
Building kits that are themed for little girls to really enjoy seem few and far between, but this Lego Friends Glamping Kit is a fun building kit for girls of this age. The kit contains 240 pieces and includes a tent, hot tube and tree that young girls can put together. Then all they need to do is add the accessories and use the two figurines to engage in imaginative play.
Click here to see the latest price!
---
4. Stomp Rockets
These Stomp Rockets are fun for kids of all ages and little girls this age will love running and jumping on the launching pad to see how high they can make the rockets fly. This is a great toy your child can use by themselves or with friends or family members. This is a fun toy that will get your child outside and happily playing.
Click here to see the latest price!
---
5. Bicycle
What 7-year old girl doesn't want a big girl bike and this Royalbaby Bike will make a great birthday or Christmas gift for any little girl of this age. This bike comes in your choice of 7 colors so you are sure to choose a gift that your child will absolutely love. In addition, this bike comes in several sizes so this bike is sure to come in the right size for a girl of this age.
Click here to see the latest price!
---
6. Make Your Own Headband Kit
Little girls are just beginning to discover their creativity, which is why this Headband Decorating Kit makes a great gift for little girls. This kit allows girls to make 10 unique headbands that they can actually wear. Best of all, this is a project your child can do with a friend or use as parent and child time.
Click here to see the latest price!
---
7. Color Caddy Art Set
This Crayola Art Set makes a great gift for any 7-year-old. It comes with crayons, markers, colored pencils and blank pages for drawing as well as glitter glue sticks. The caddy that everything fits into will help your child keep everything close at hand and neat and can also allow your child to take the kit when traveling to keep themselves entertained.
Click here to see the latest price!
---
8. Fairy/Unicorn Lantern Kit
Small children often don't like to sleep in complete darkness, which is why this LED Fairy and Unicorn Lantern Kit is so great. With a little supervision and help from a parent any young lady can make their own night light lanterns to decorate their room and provide a small amount of light. This is a fun craft that the child will find useful once completed.
Click here to see the latest price!
---
9. I Got This Game
The I Got This Board Game will get kids (and the rest of the family) moving as they try and complete the various challenges in this game. This is a fun game that kids love while also helping them develop various skills. Win or Lose kids will enjoy playing this game simply because it will create a lot of laughs.
Click here to see the latest price!
---
10. Butterfly Needlepoint Kit
Seven year girls who see their parents engaging in sewing, embroidery, or needlepoint want to do these things too and this Cute Little Butterfly Needlepoint Kit (plastic canvas) is the perfect starting gift for young girls. This kit will aid your child's creativity and help them to develop their fine motor skills. Once the picture is finished it can be hung in your child's room.
Click here to see the latest price!
---
11. Jump Rope
What 7 yr old girl doesn't enjoy jumping rope? This Beaded Jump Rope will be something that most young girls will love. This jump rope doesn't twist and can be adjusted to the size of your child. This fun jump rope will allow your child to practice jump rope tricks such as jumping one foot, crossing over, jumping backwards and more.
Click here to see the latest price!
---
12. Breyer Horse Painting Kit
If you know a little girl who loves horses this Stable of 5 Horses for children to paint and play with will make a great gift. The kit comes with 6 small pots of paint and cardboard accessories for your child to also paint and set up for fantasy play. When your child is painting these horses it is best to place a sheet of plastic or a plastic garbage game under the area where painting is taking place.
Click here to see the latest price!
---
5 Good Non-Toy Gift Ideas for 7 Year Old Girls
1. Binpaw Hooded Trench Coat
Great for those chilly Spring and fall days this Hooded Trench Coat is ideal for keeping little girls warm and cozy when outside. This coat will look good with either jeans, leggings, skirts or dressers. Most importantly this trench coat is comfortable so a little girl will keep it on.
Click here to see the latest price!
---
2. Leggings
These Cute Leggings make a great gift for a 7 year girl since they can be worn as pants with a long sweater, worn under a skirt or dress, and worn with various types of footwear. This makes leggings versatile and useful for all types of weather conditions. The nice thing about this kit is the child you are shopping for will get 3 pairs of leggings in one gift.
Click here to see the latest price!
---
3. E.B. White Book Set
With first and second graders quickly improving their reading skills, presenting children of this age with some great books to read will encourage them to love reading and this 3 Book Set including Charlotte's web, The Trumpet of the Swan and Stuart Little are sure to be a favorite of any young girl. A parent reading these books with their child will make for a great bonding experience.
Click here to see the latest price!
---
4. Toothbrush Timer Cup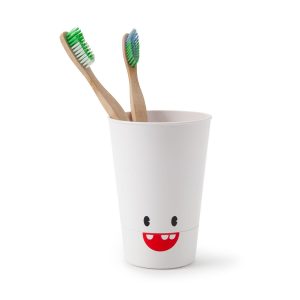 Teaching a child to brush their teeth properly will help to protect their oral health and this Toothbrush Timer Cup is a fun way to make sure that a little girl brushes their teeth for the full 2 minutes that experts recommend. Why not add a new toothbrush and a small tube of toothpaste to the gift and present the child with their own toothbrush kit.
Click here to see the latest price!
---
5. Cute Shirt
This Cute Little Shark Bite Long Sleeved Shirt is perfect for young girls and can be worn with either jeans or leggings. This shirt comes in several different colors so you can choose something that will look great on any little girl on your shopping list regardless of their coloring or colors they like.
Click here to see the latest price!
---
What Are Unique Gift Ideas for a 7 Year Old Girl Who Has Everything?
There are times when children just have too many things for the size of their room, closet, or home and you don't feel as though you should add anything to their already crowded living area. In such cases, it may take a little more imagination in order to come with a gift that a young girl will enjoy. Here are a few suggestions that may help.
Give the Gift of An Experience – The world is a large place that any young girl will be thrilled to explore, so why not give that little on a new experience that she can enjoy. Depending on where you live, most places have something interesting for children to do whether that is a skiing lesson on a bunny hill, a trip to a water park, or visiting a petting zoo or children's museum there is going to some new experience that you can give and share with the child.
Give the Gift of Time – Children of this age enjoy spending time with adults they trust, so one of the best gifts you can give them is a gift of your time. Why not present the child with a calendar on which you marked one day each month on which you will spend time with the child in some activity, such as doing a craft together, baking cookies, having a tea party, going on a picnic, building a sand castle or other activities may well be a more exciting gift for a young child then giving them a package containing a toy.
---
Related Gift Guides
---
Conclusion
The gifts on this list were selected for their appeal to children of this age, based on both expert recommendations and speaking with several real 7 years olds. It is our hope that you find a gift or two on this list you feel with thrill any young girls in your life.